Regular price
Sale price
$25.00
Unit price
per
Sale
Sold out
Get caught up in the whimsical beauty of the flower shop storefront with Fleurish! This quilt is a Sew Creative exclusive design. Fleurish includes a variety of cottons and hand dyed wools as well as all of the embroidery and specialty threads needed to make this quilt a work of art. Embroidery stitch videos are available to help you learn new stitches as you enjoy working on each block.
$25.00 Registration
$45 per month plus shipping 
Finished Quilt Measure 70 x 93
26 Month program includes pattern.
Subscriptions cannot be cancelled once registered. 
Click on the picture to see individual photos of each block.
View full details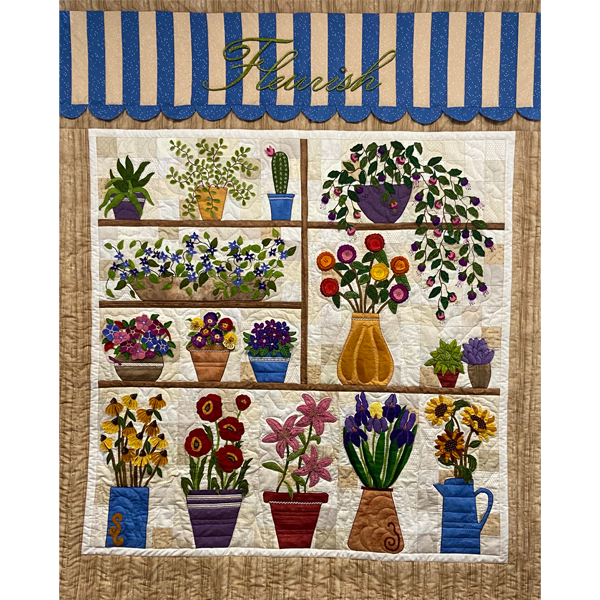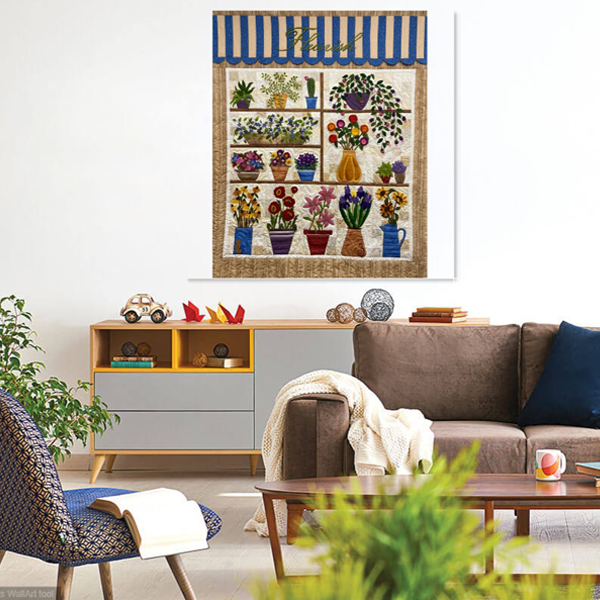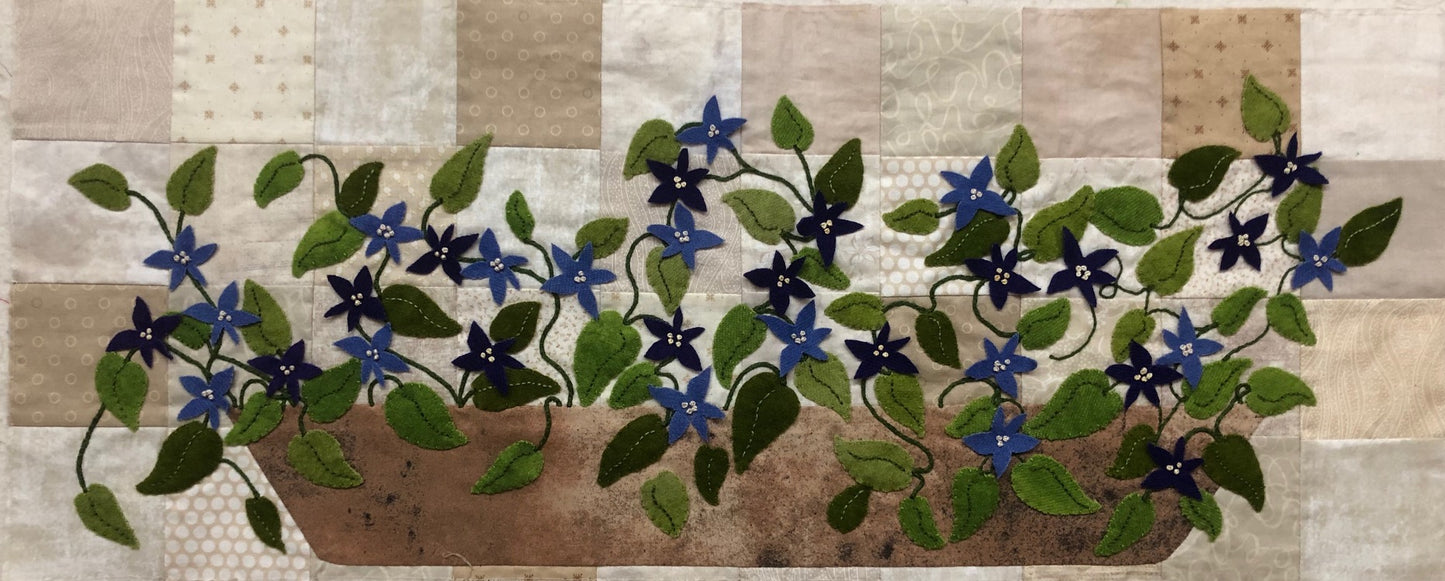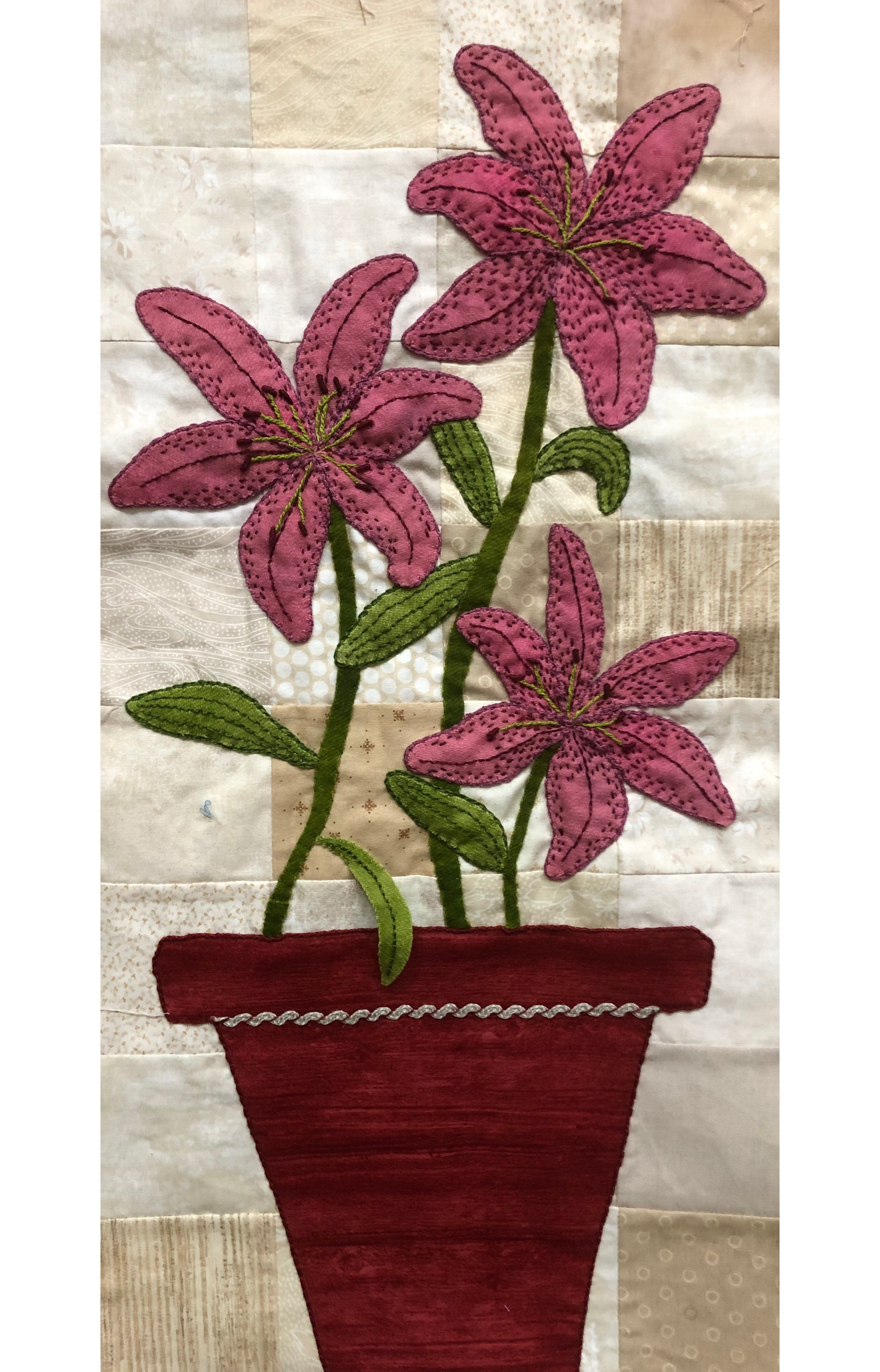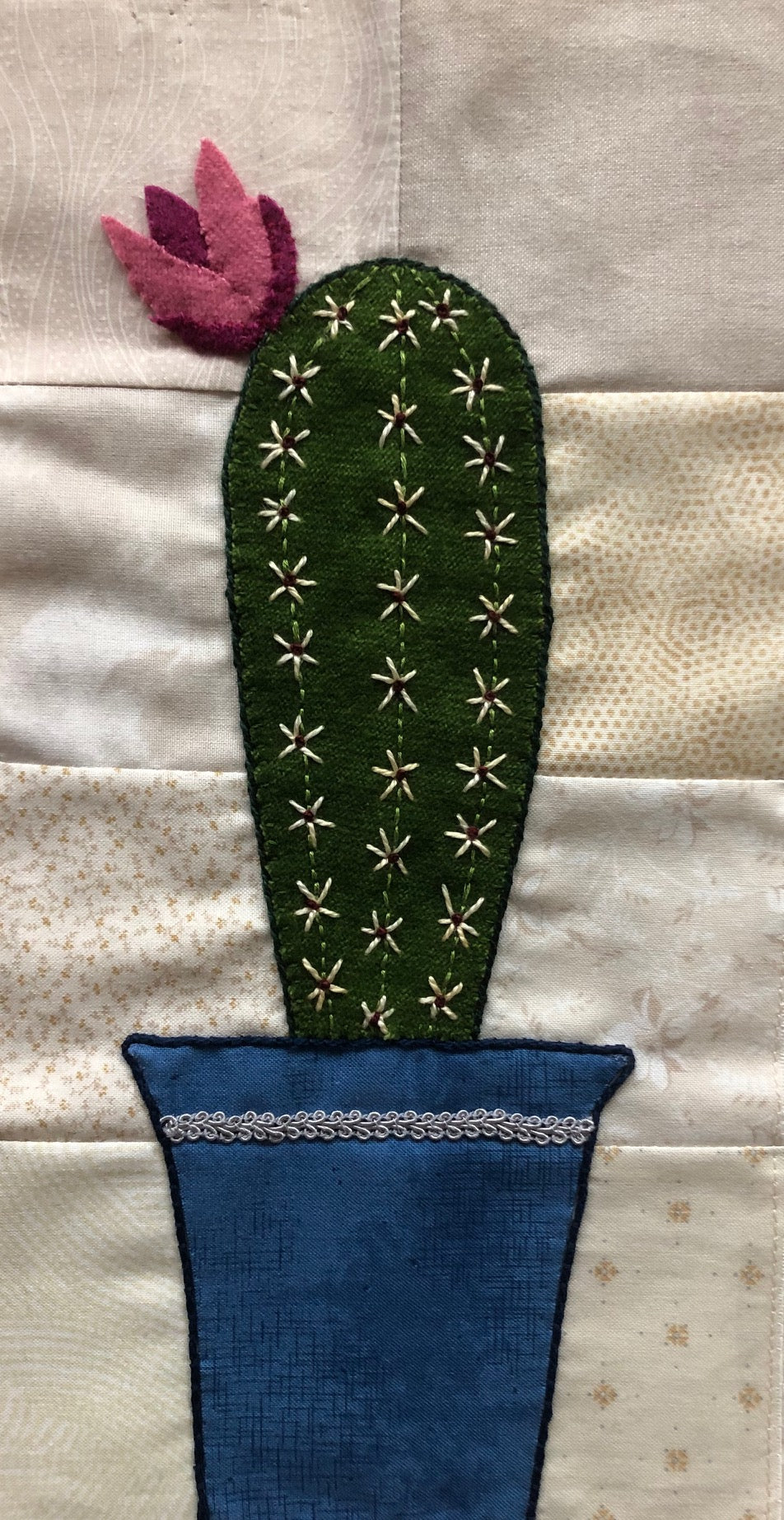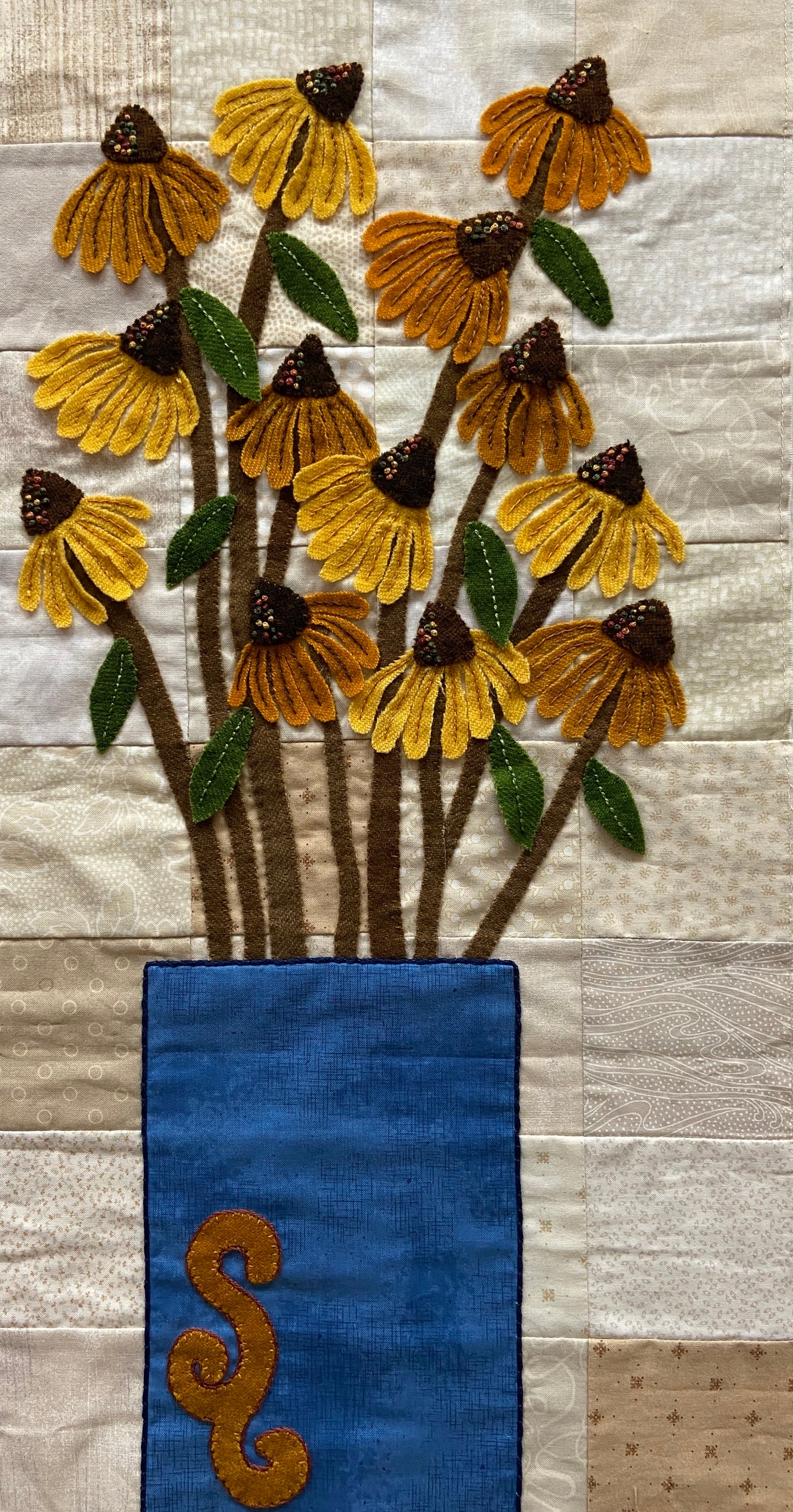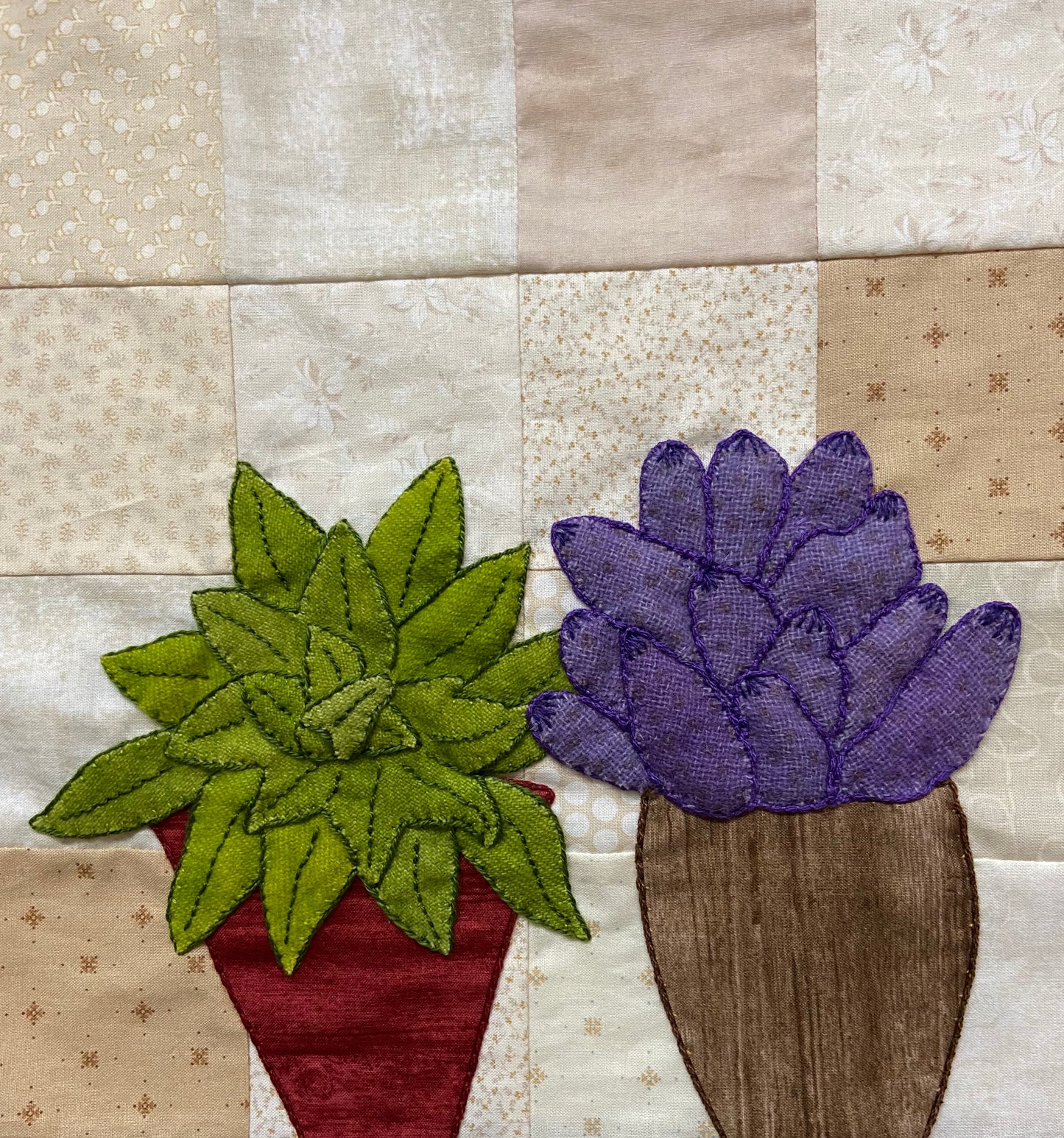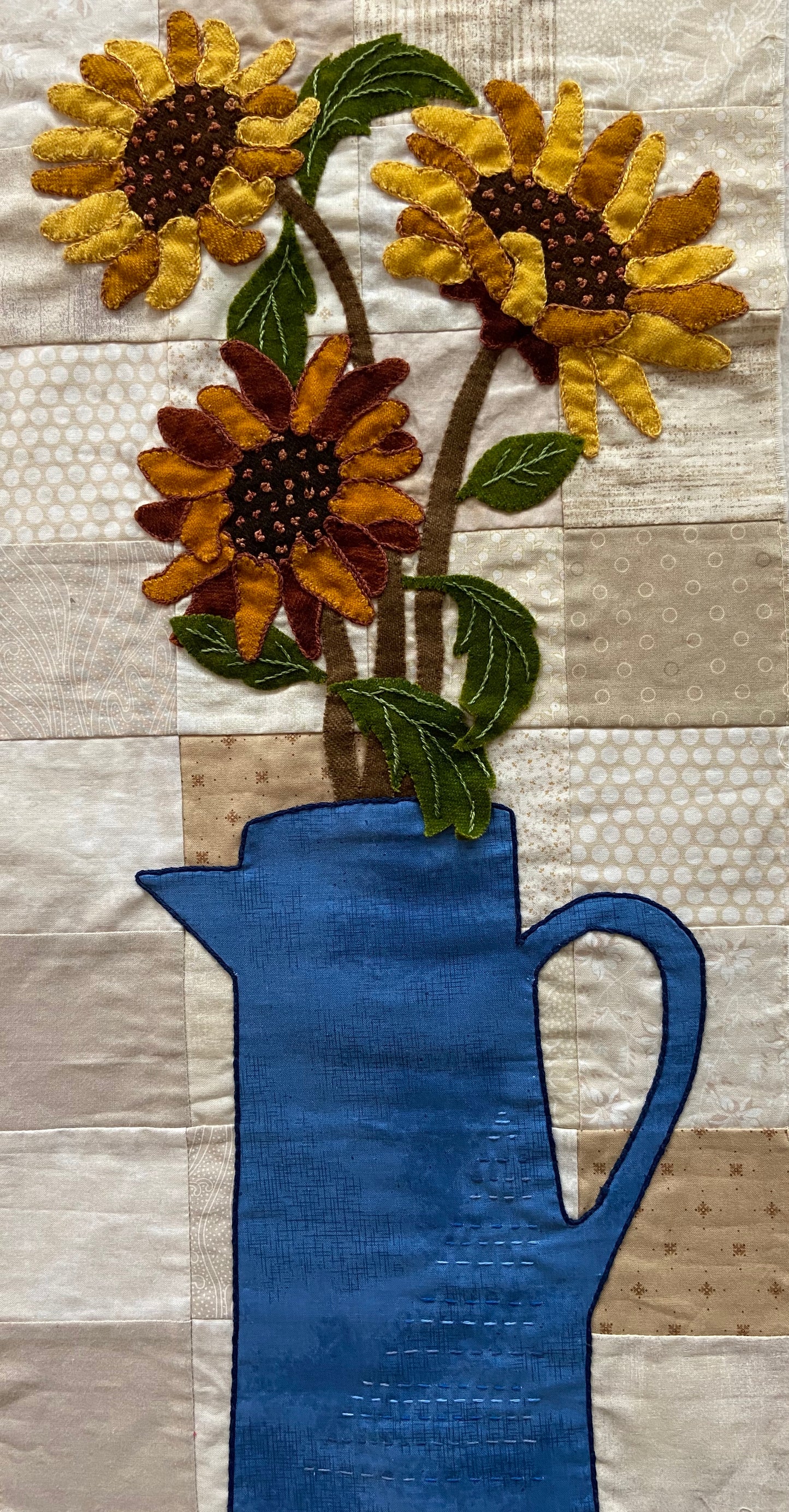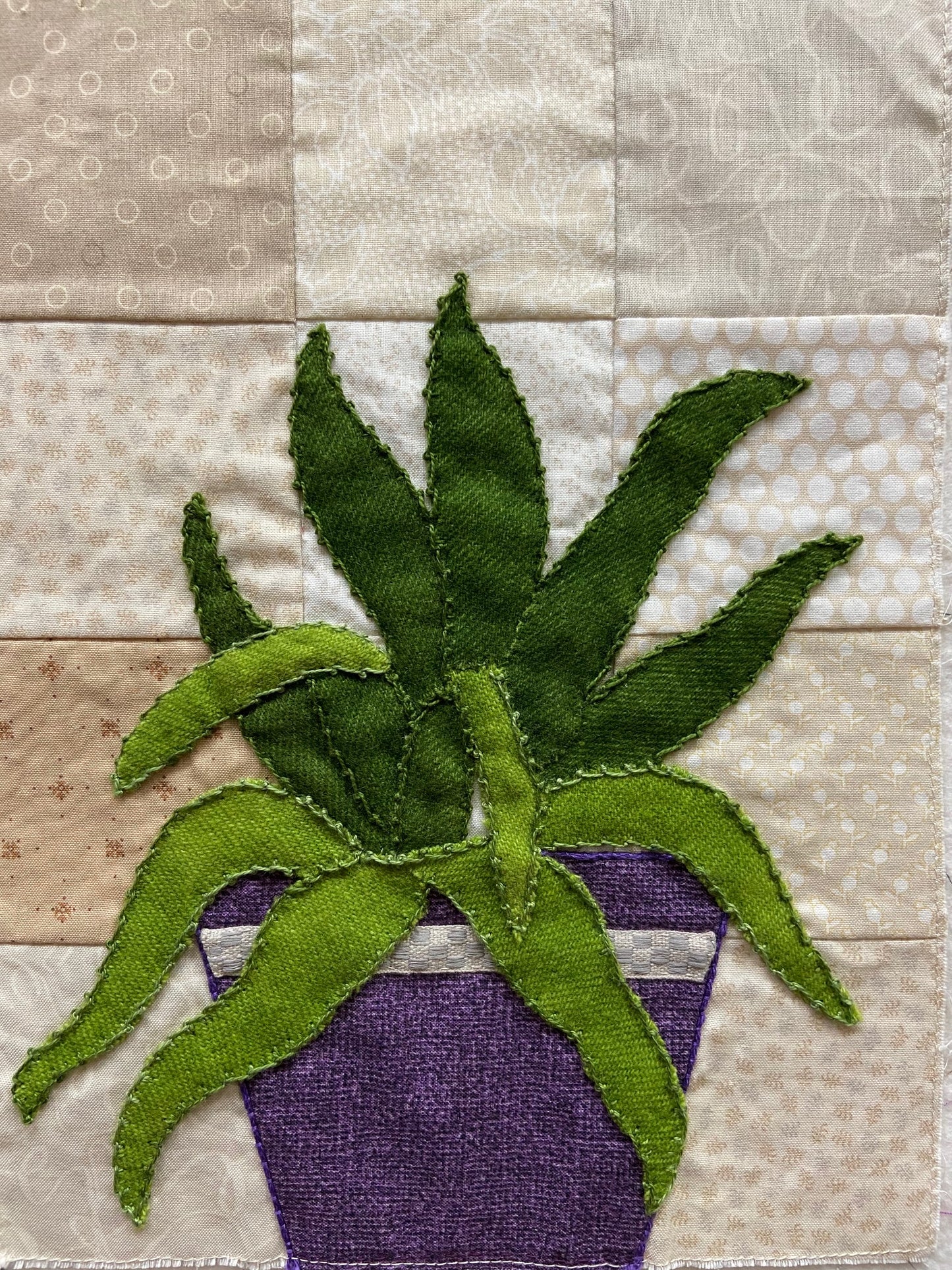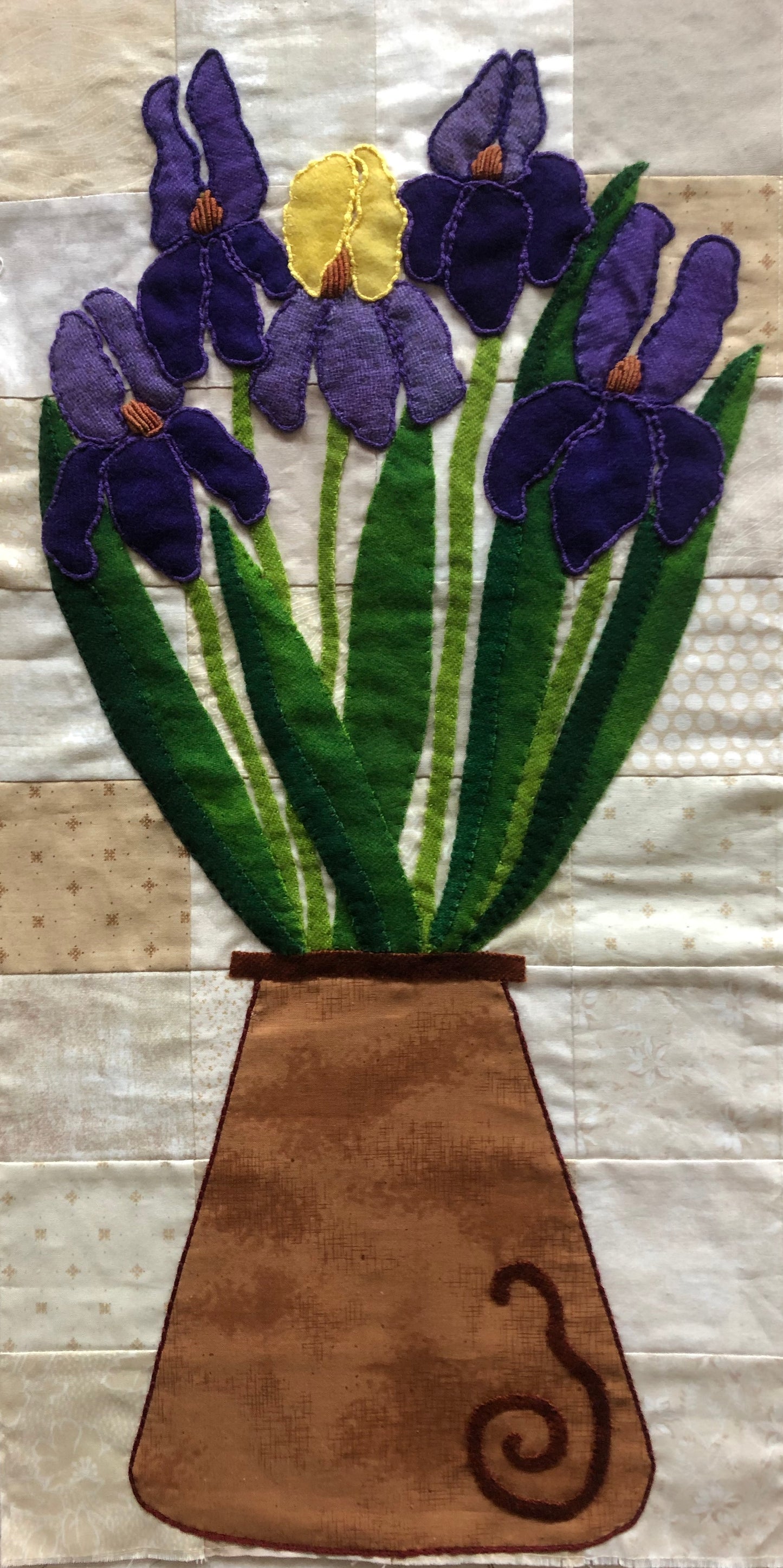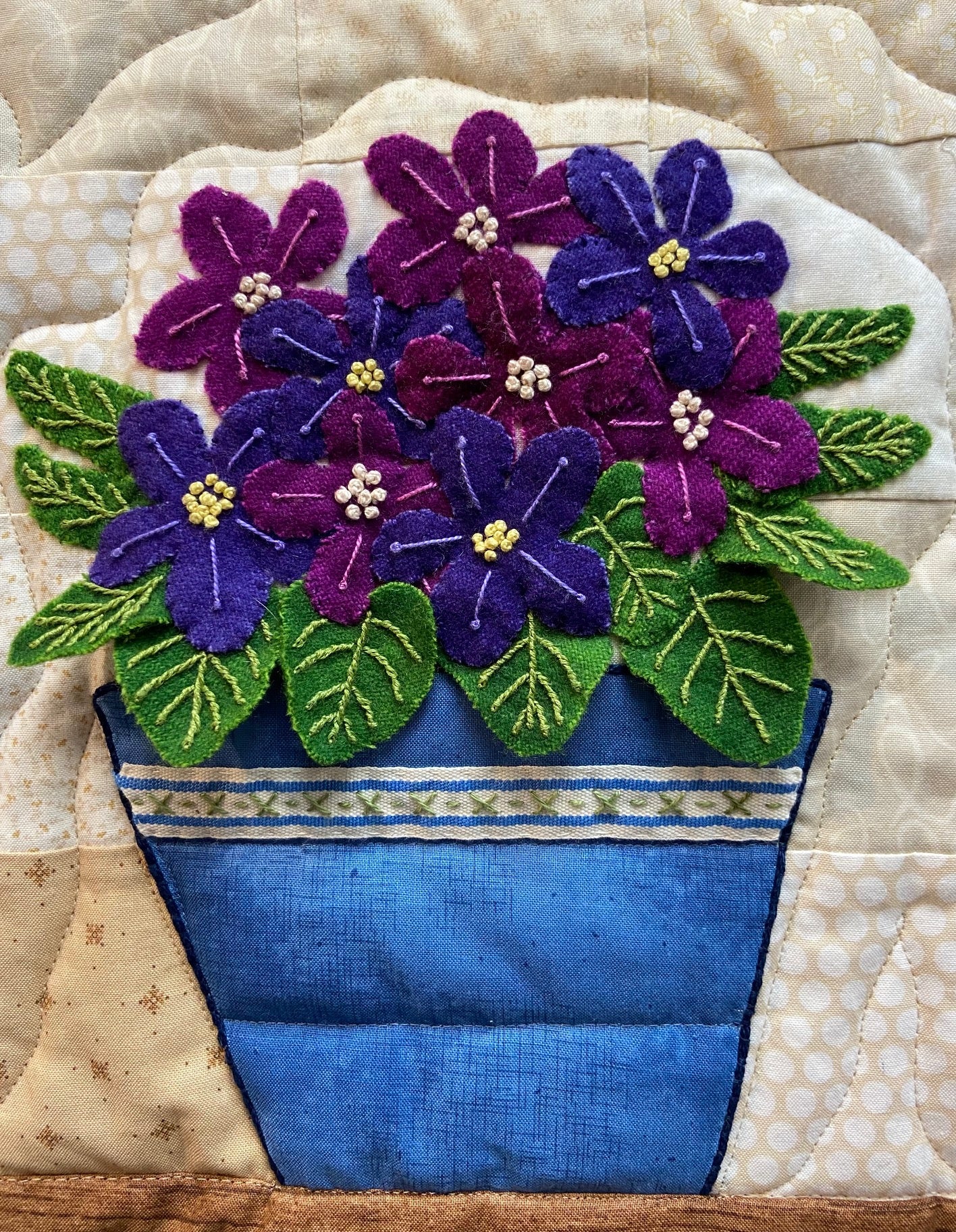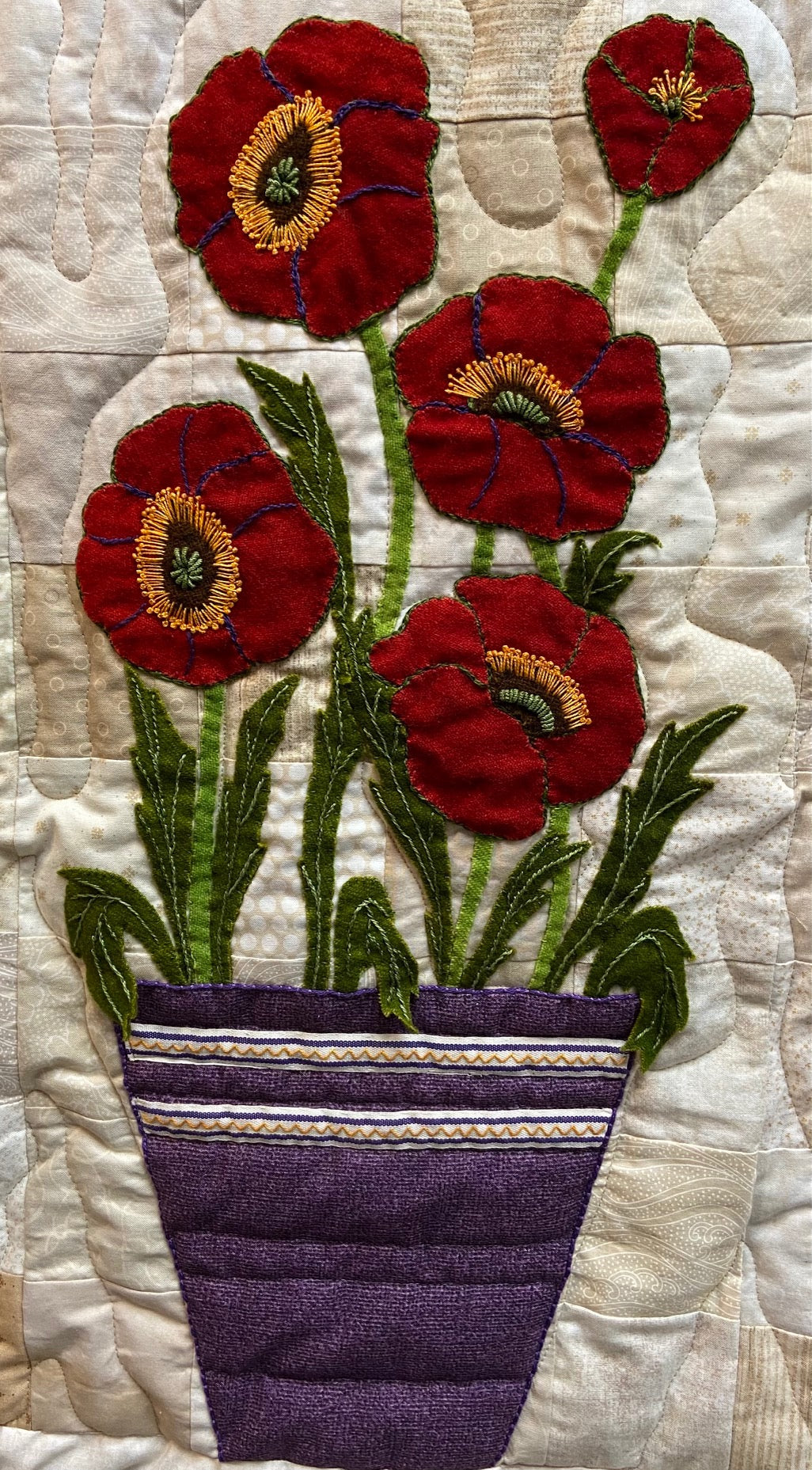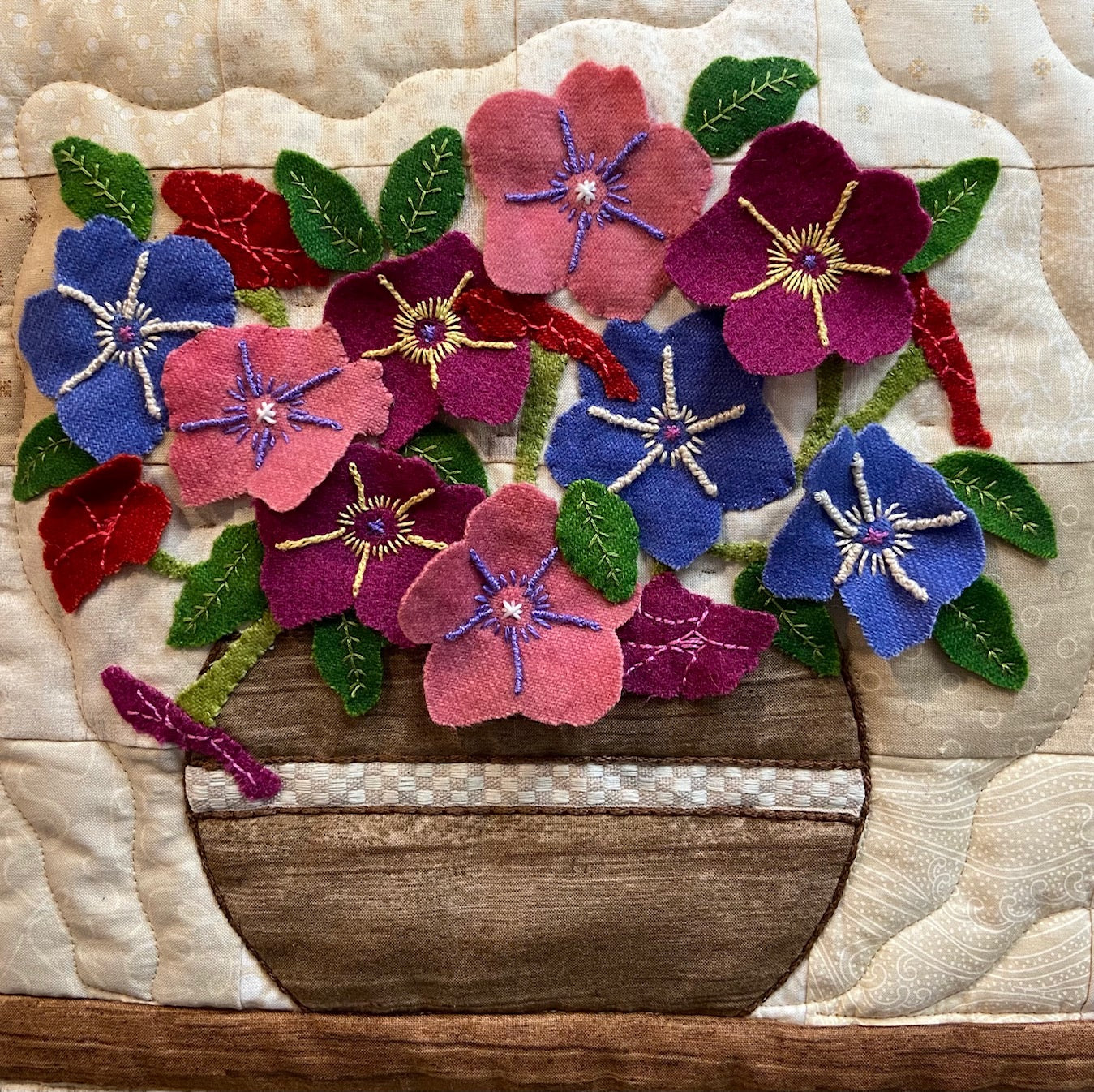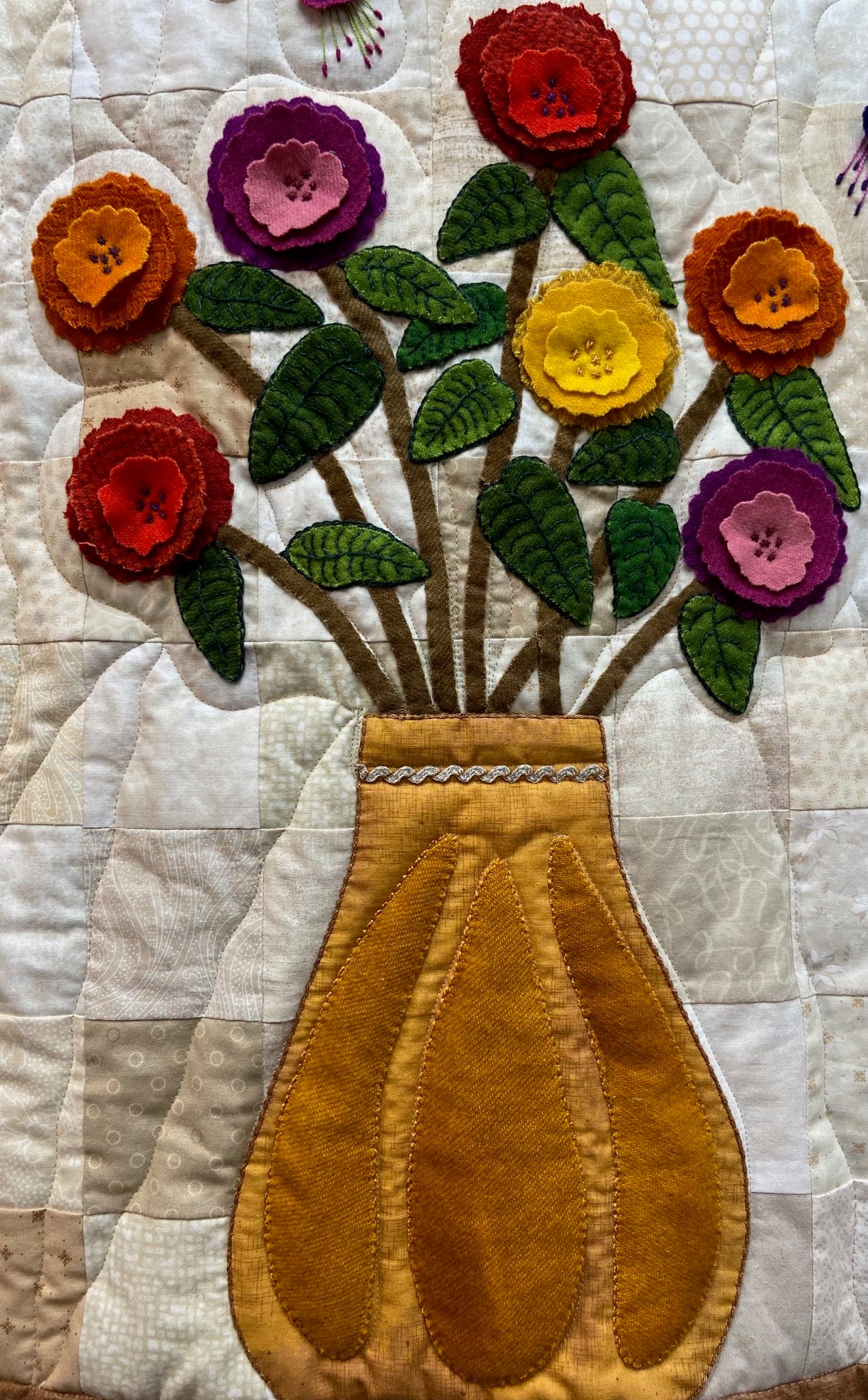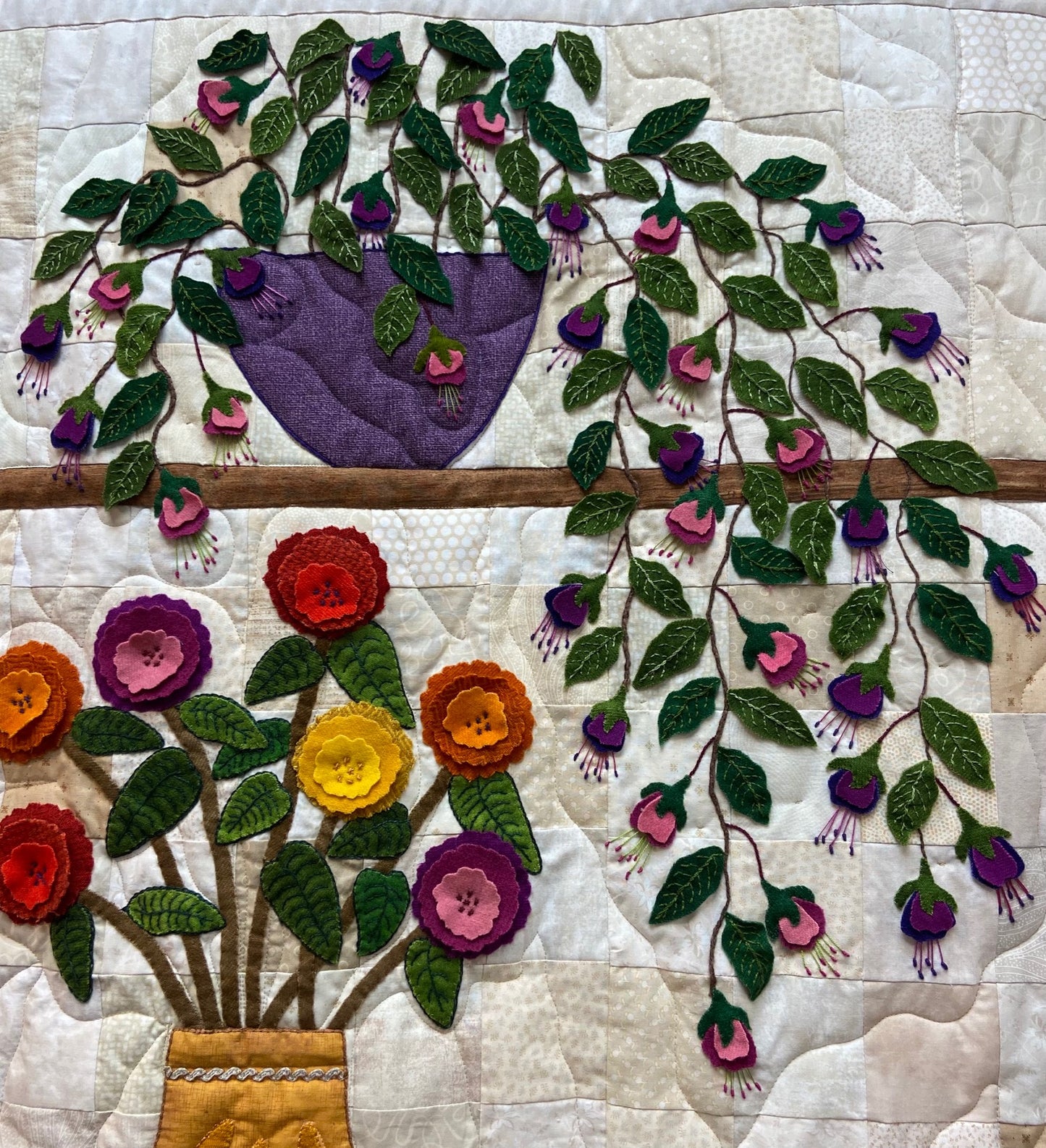 Stunning quilt
I started flourish after I finished natures notebook. My husband actually commissioned the piece as he fell in love with the vibrant colors of spring. I learned a lot of new stitches, and with Karen's help was able to master a few of them. I have found hand quilting with the wool to be very relaxing in the evening. All of the supplies come in each month with well written instructions. And you won't be sorry if you start this quilt.
I can quilt!!!
I have dabbled a little into quilting in the past but really prefer hand sewing more than machine. Wandered into this shop on vacation and fell in love with the displays. The best of both worlds! Although I took on a rather ambitious project for a newbie, the videos, classes and super friendly phone calls have given me confidence (and knowledge) to do something I have always wanted to do. The Block-of-the=Month Quilts make it easy to "just sew" without the time and stress of picking out fabrics and thread. I am learning lots of new cool stitches and techniques and although my work is not perfect I can see progress in every block and am so proud of myself! I get so excited for the first of the month when I know a new block is coming. Thank you Karen and Jane and all of you ladies for making me a part of your quilting group!
Simply the best women to work with
I had a problem with a shipment that was sent to me and they were right on it to fix it. Thanks ladies
The postal service shows that it was delivered two weeks ago. Please call the store so that we can sort this out! Thank you, Karen
Fun BOM
$25 is fair and other shops charge about the same. Not an issue for me.
Fleurish - Registration Fee