Regular price
Sale price
$100.00
Unit price
per
Sale
Sold out
This 10-part class takes you from start to finish in the process of creating a quilt.  We begin with suggestions for picking out fabric and end with how to bind your quilt. You will learn about proper cutting, ironing, stitching and so much more as the classes progress. 
When you purchase a class, you access it at your convenience. You work through the lessons at your own pace with the help of downloadable videos and pdfs that you can watch again and again.  Throughout the class you have access to Karen via email.
Supply list will be sent upon sign-up.
Click on the images on the left for a sneak peek of the the class and to see in-progress and completed quilts from students! 
"Love the idea of having the class on-line so that I can go at my own pace, and be able to go over the material already covered if I have to."    -P. Little 
"I am loving your beginning quilting class. I have sewn and quilted for years, but I'm picking up some great techniques and habits. My cutting of fabric went smoother with your techniques. My 4 patches went together meeting in the middle each and every time! And then you showed us how to use half square triangle paper to make 44 half square triangles! What a great way to make them! Now I'm ready to start the next lesson. Thanks so much!"                             -Dory M
View full details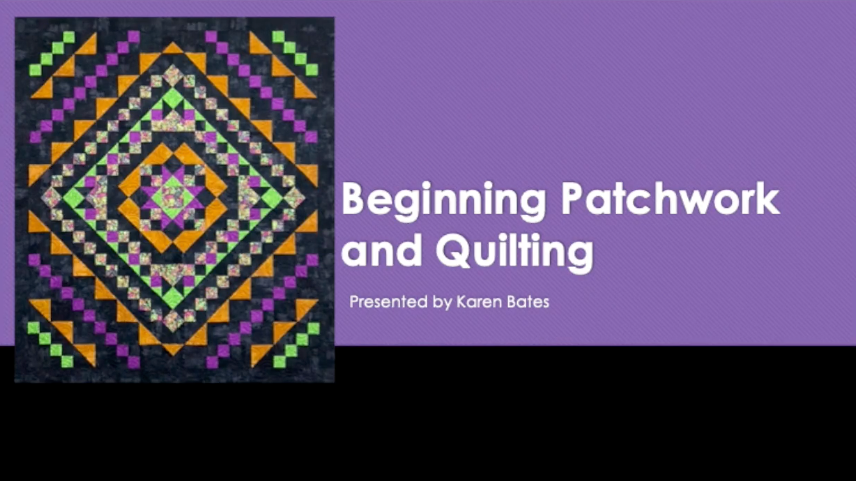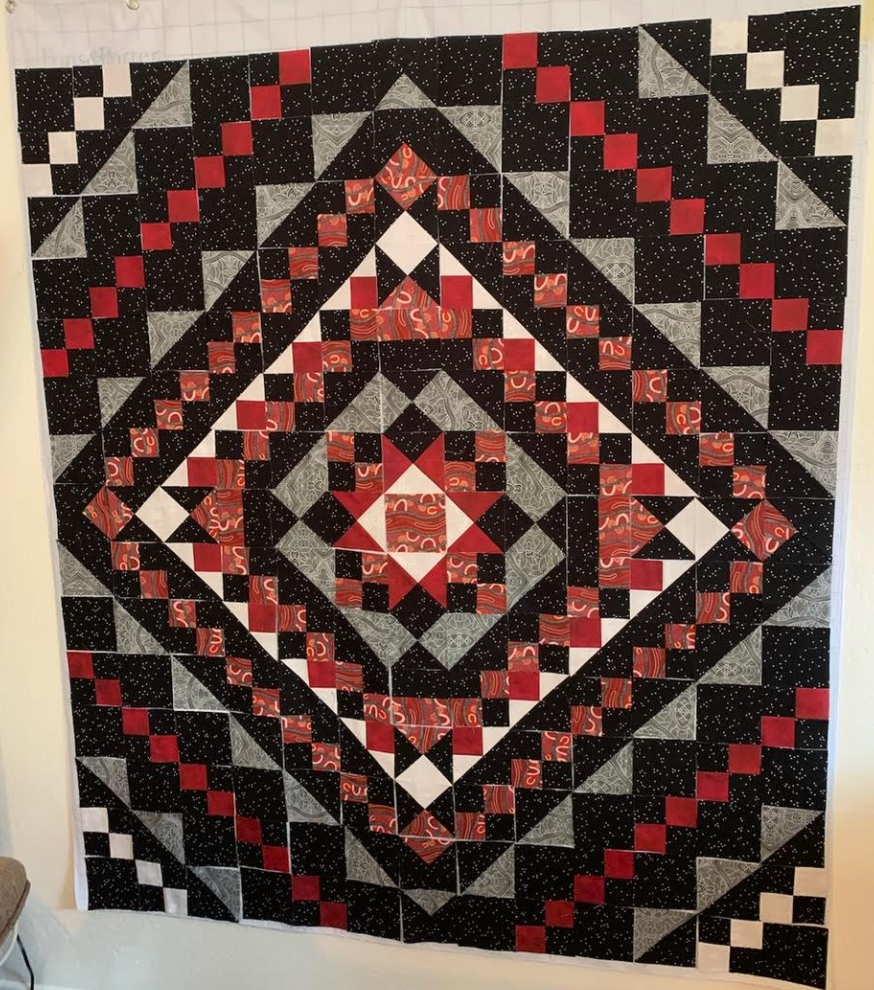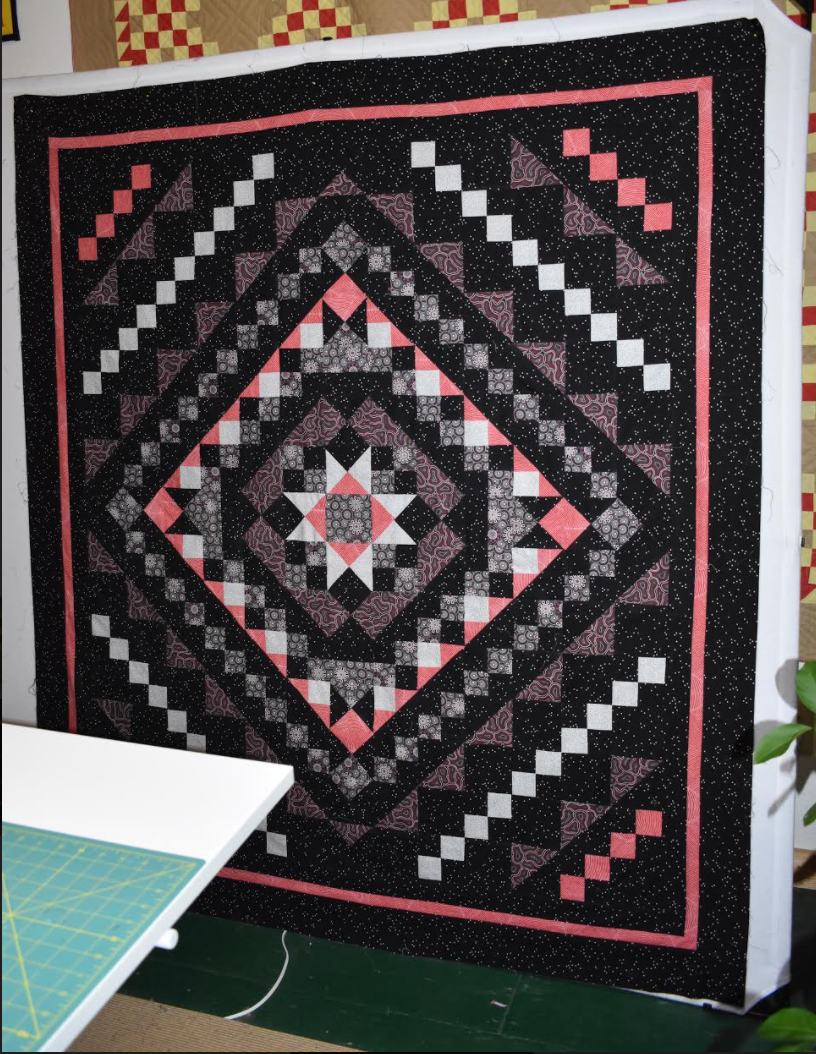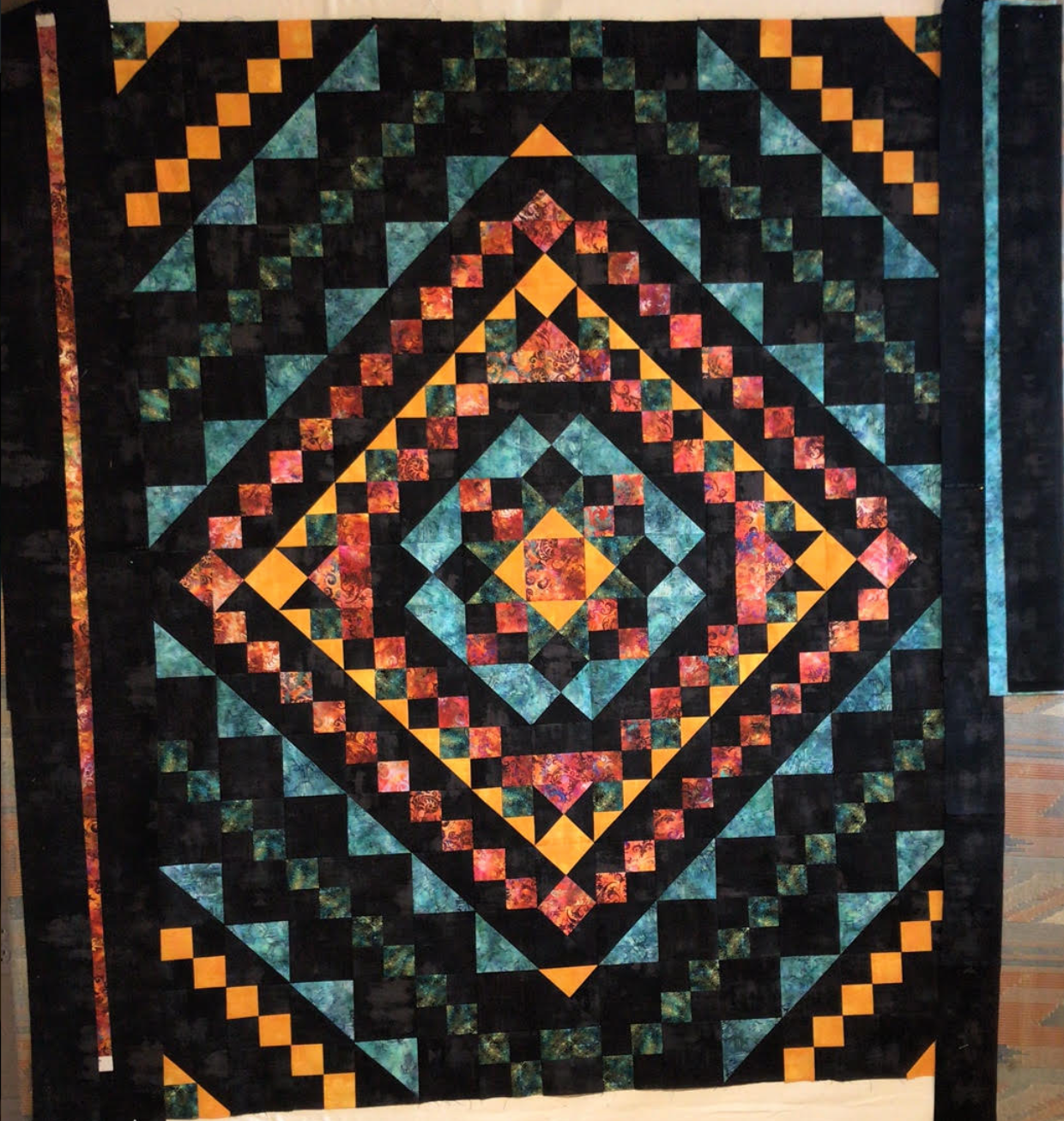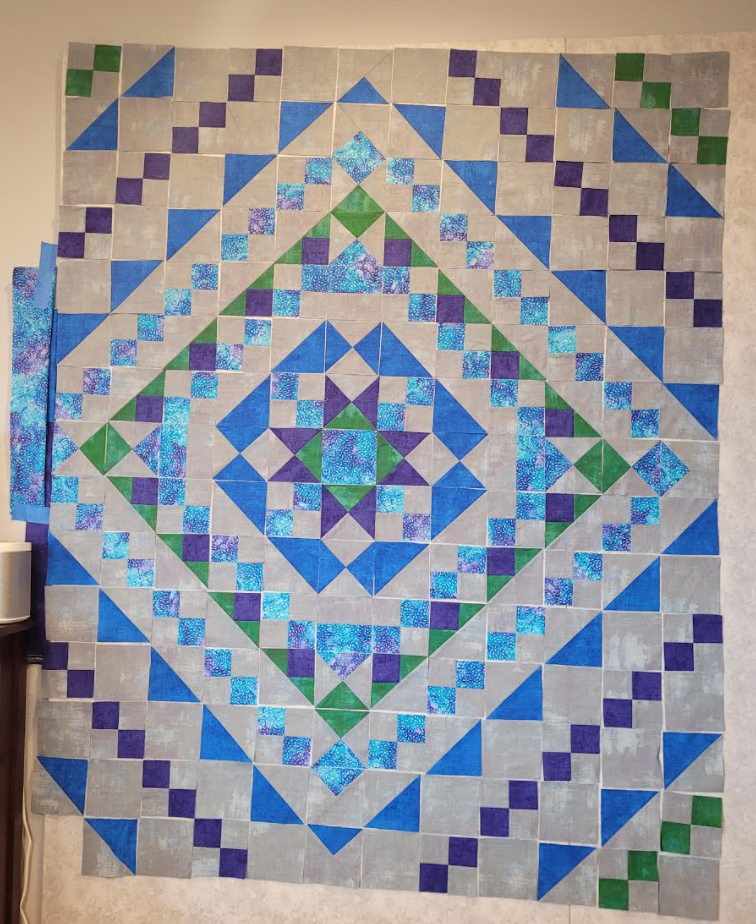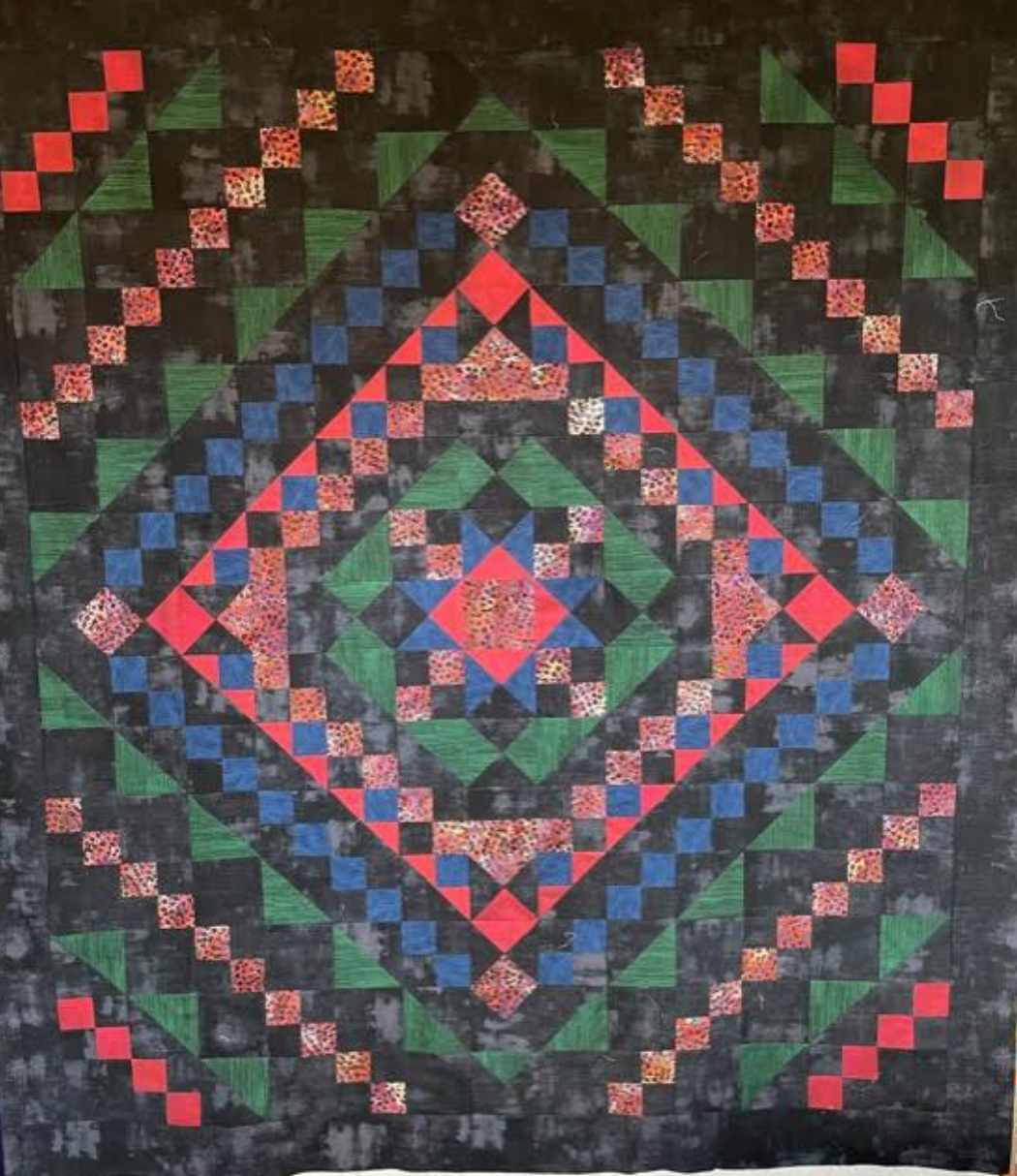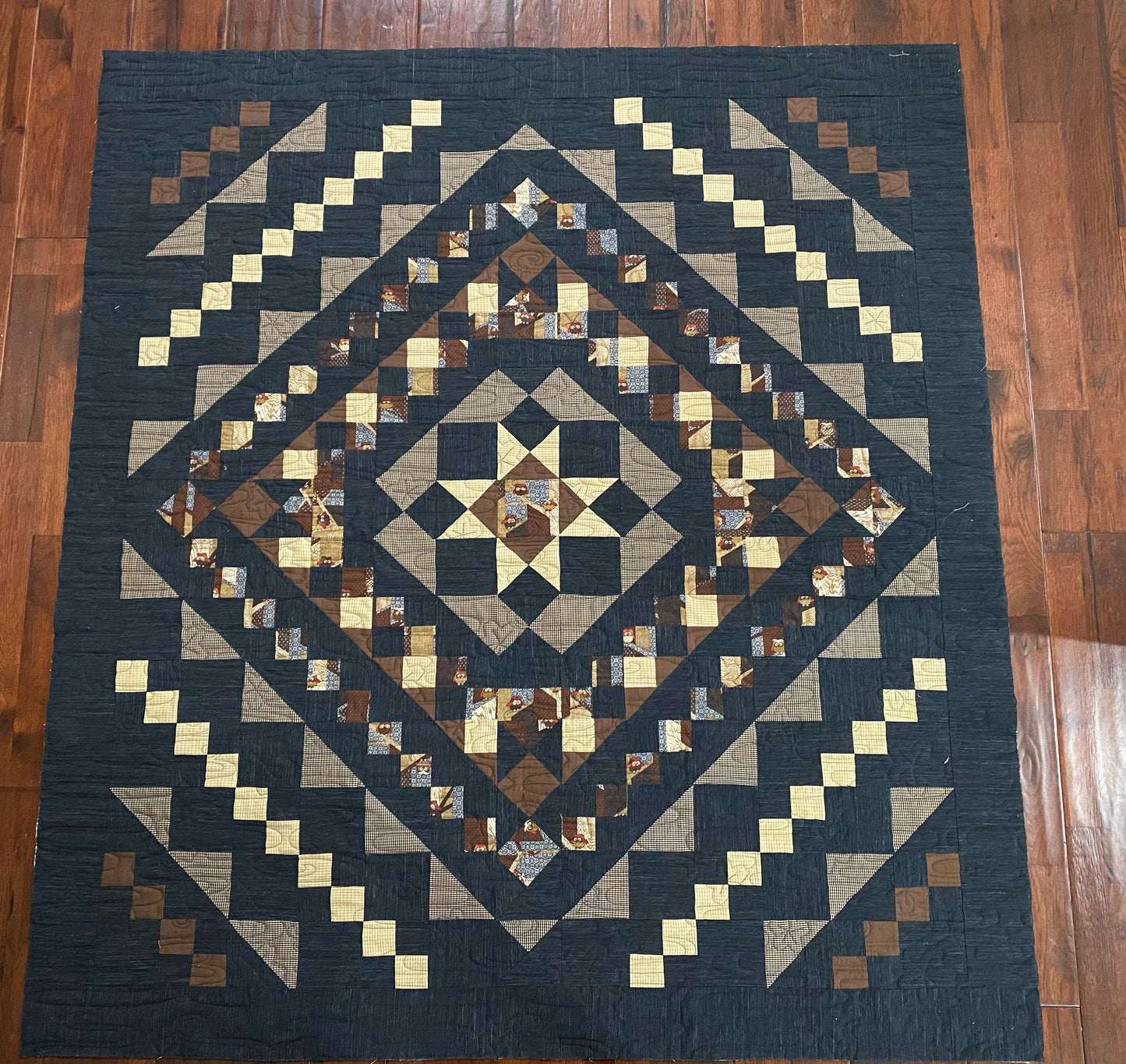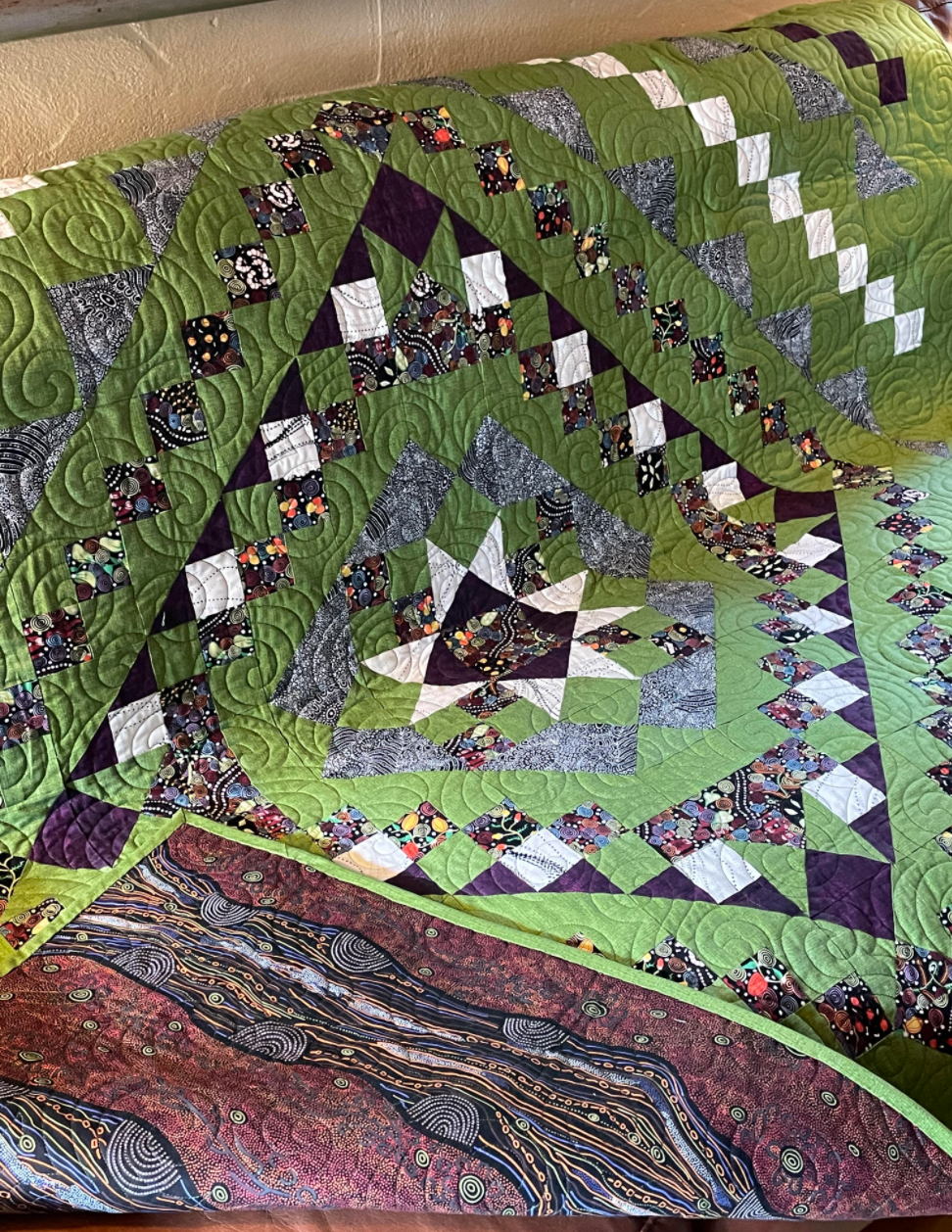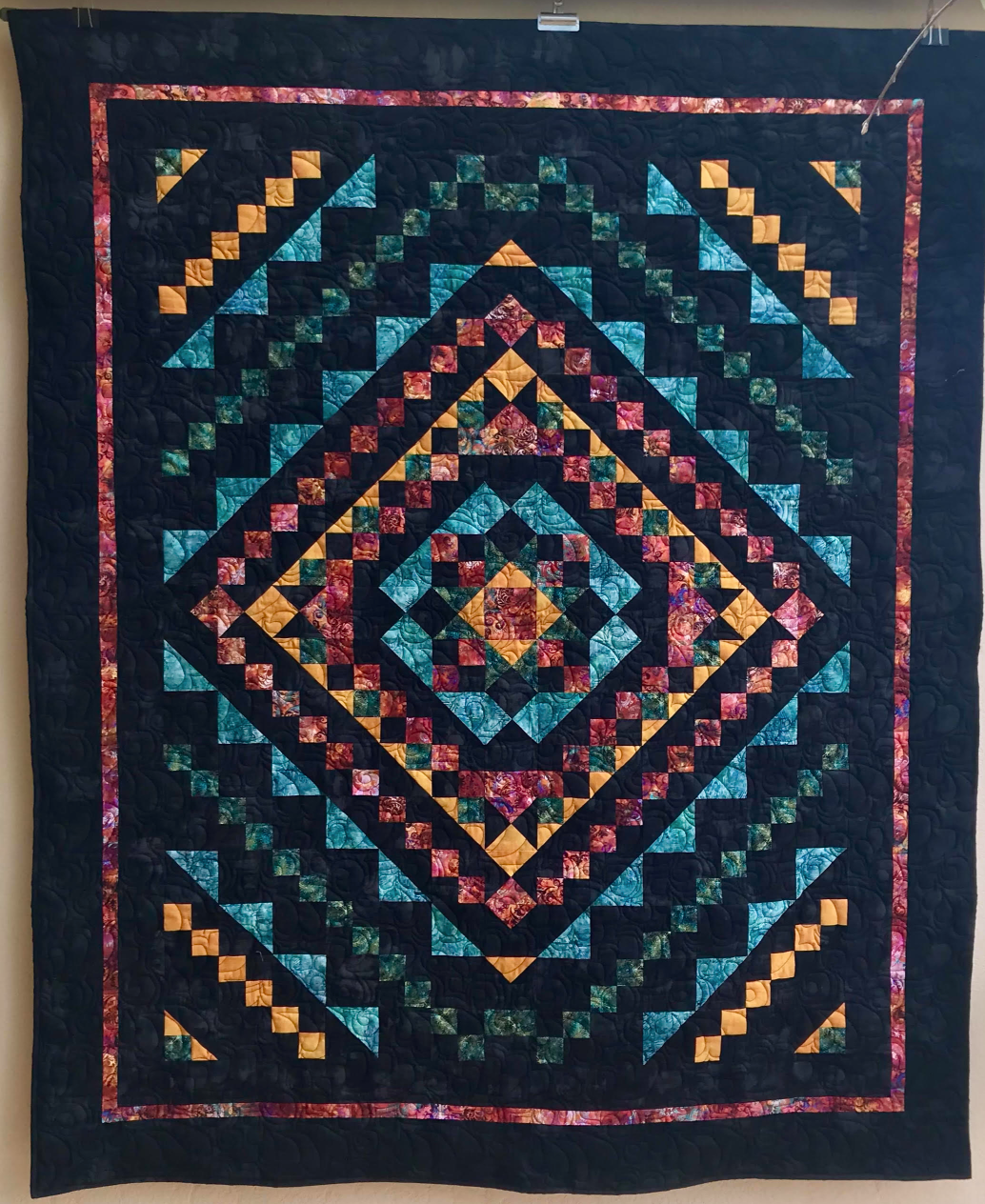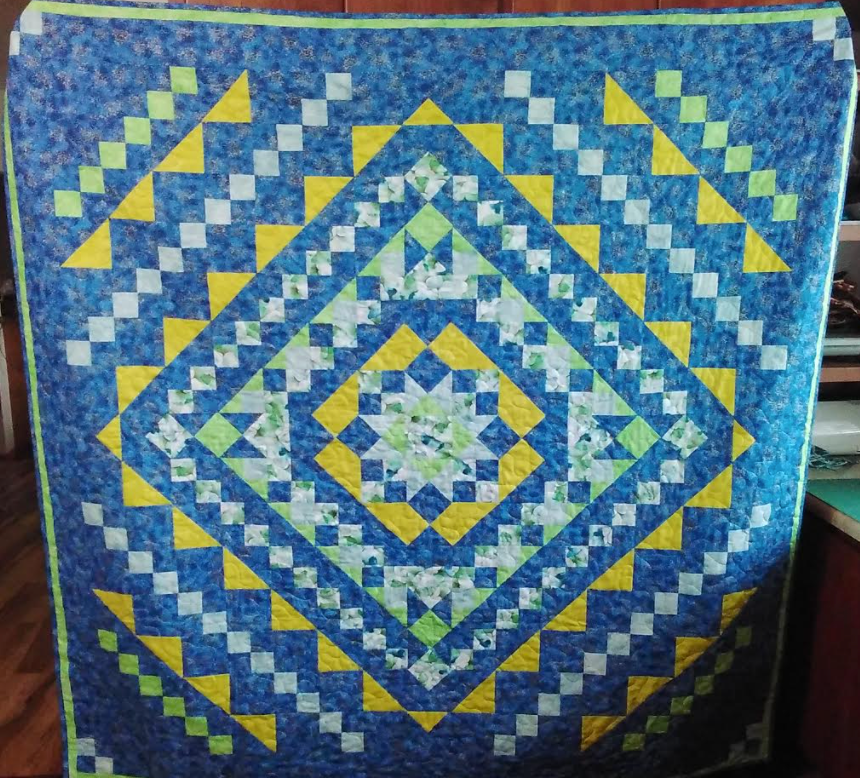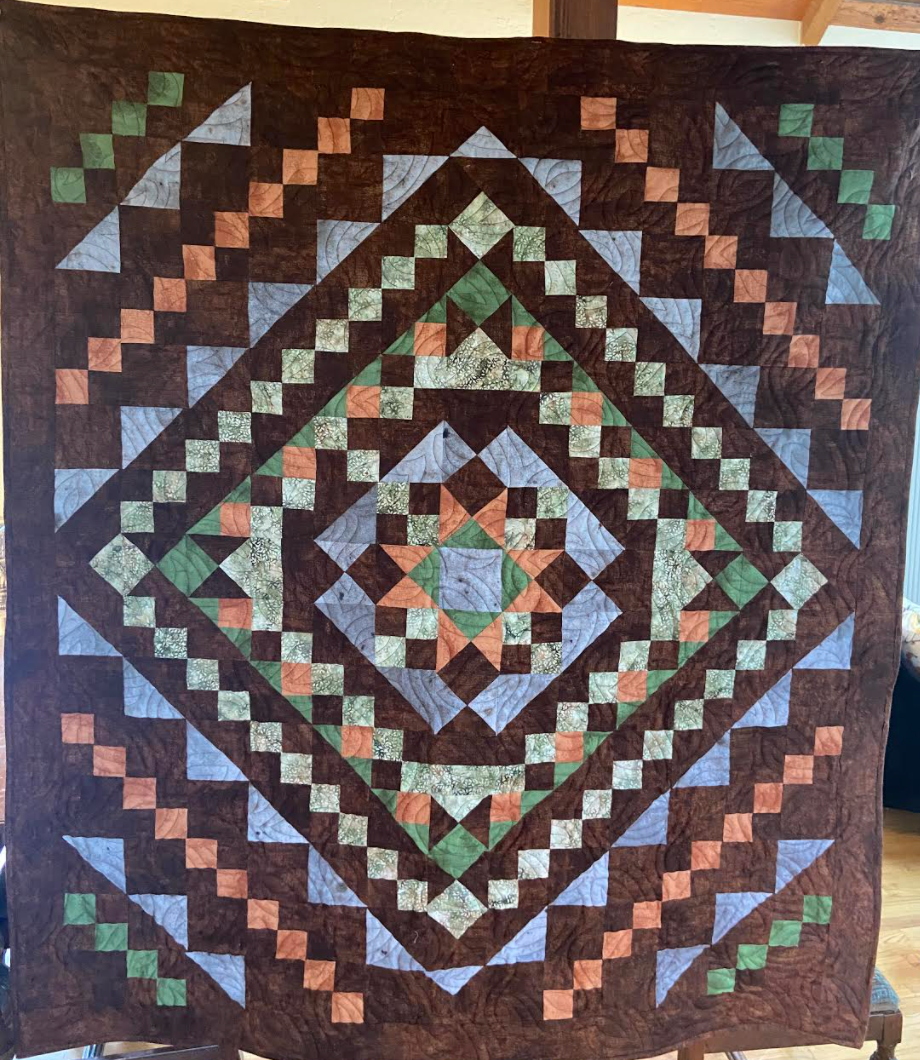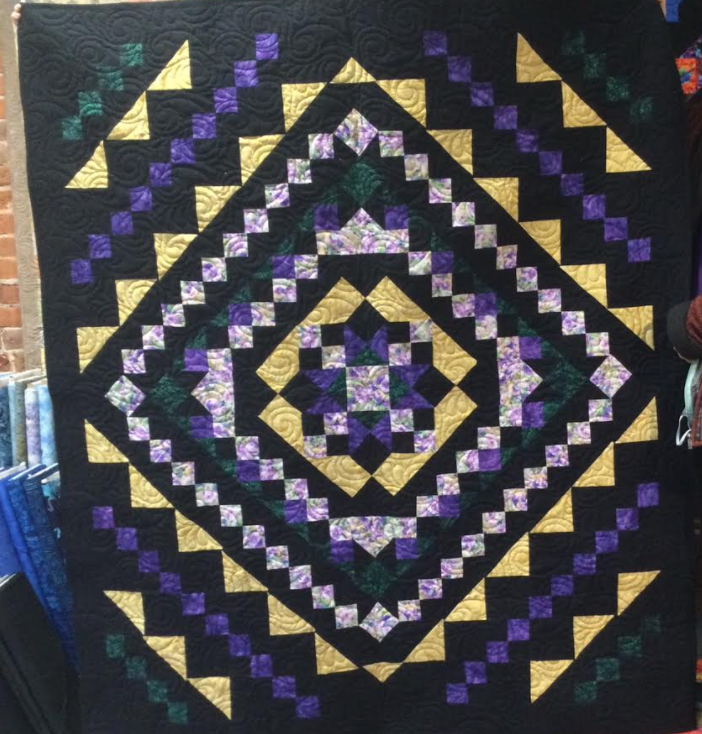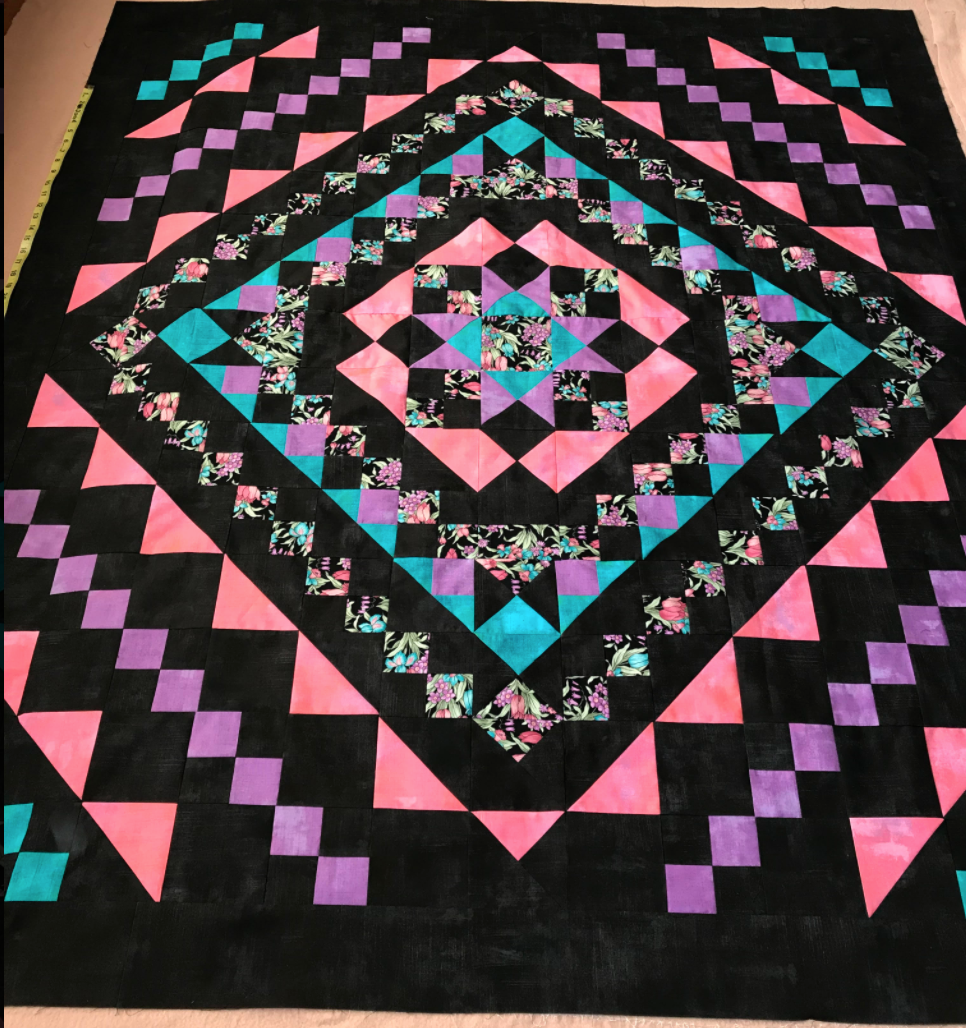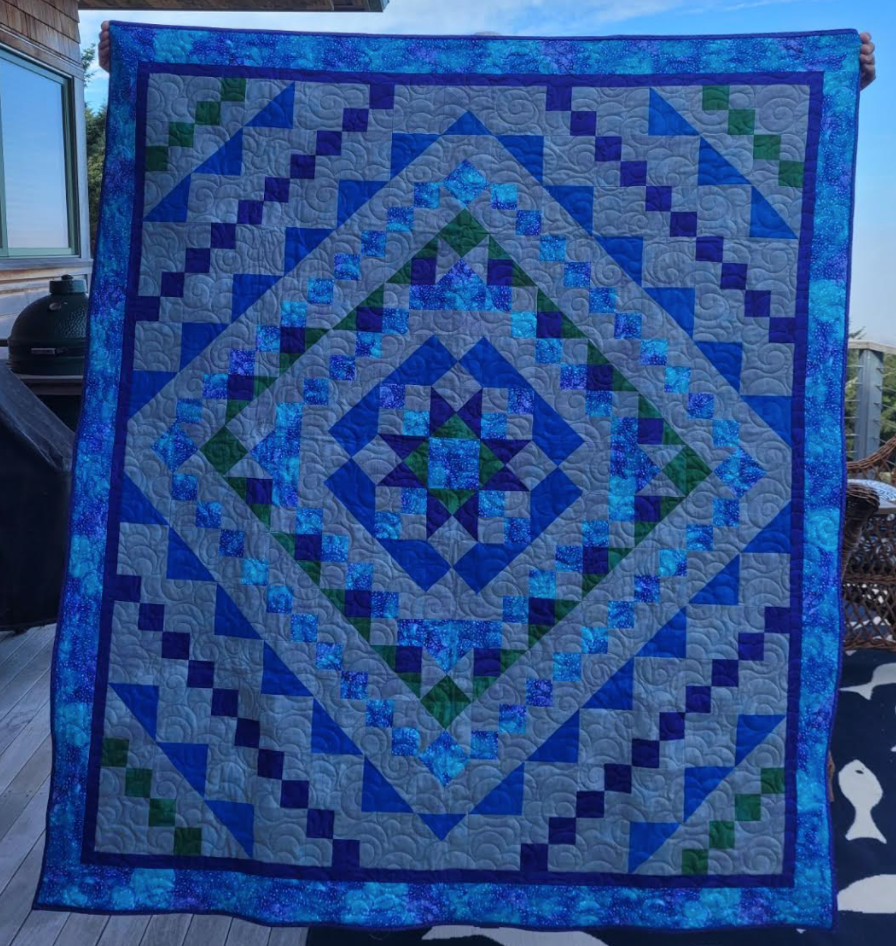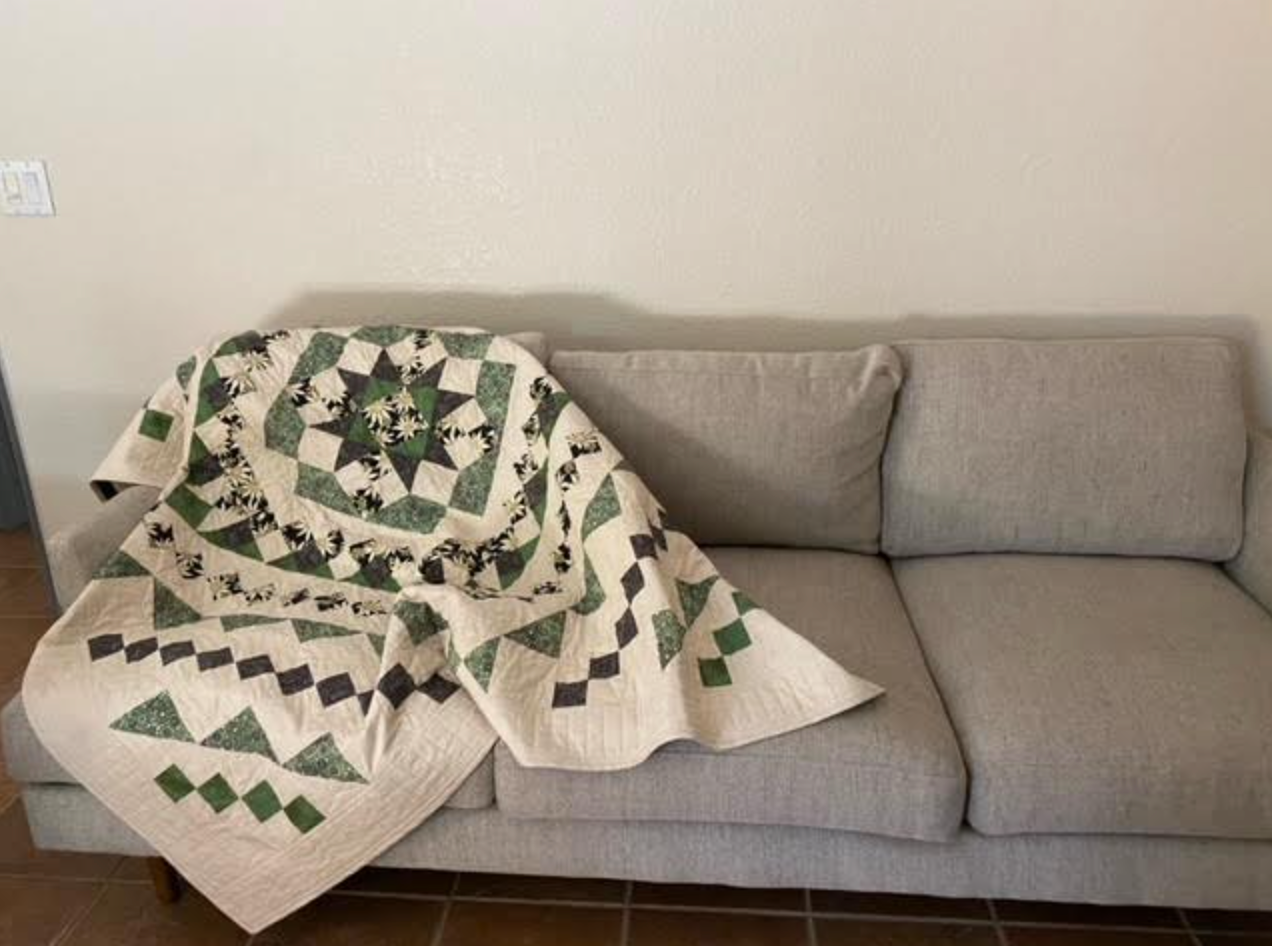 Beginning Patchwork and Quilting Class
I am so glad Karen advised me to take this class. I've done a lot of sewing in my life, but making a quilt is very different from dressmaking and I am learning so much. I think I would have been lost and frustrated without this class. Thanks Karen!
Great beginner class
Would recommend
PDFs very helpful...excellent reference
Thank you, Karen.
Beginning Patchwork and Quilting Class
As a beginner quilter, Karen videos , tutorials and PDF;s provide me the confidence i need to get started! Also, to print the PDFs and create my Beginning Quilting book is wonderful What a fun and exciting way to Learn!
Great beginners class
I am a beginner quilter. I did a couple of big block quilts but wanted to learn techniques for cutting and making four and nine patches. This was an excellent class for that. I am so happy to have learned how to cut triangles and more. Great instruction on techniques. I appreciated learning about all the tools and supplies too. It was a perfect beginner class. Both the videos and the pdf instructions were helpful. I liked having a checklist. I can't wait to do more! Thanks Karen. Great job.
Great class.
Karen presents a wonderful class. So much variation and skill to learn in all the blocks. This is a good class for beginners and intermediate quilters. She has lots of special tricks. Very helpful.